Capsule Collection
Between beauty and destruction, sacred fire and shiver of fear, VESEVIUS speaks of contradictions. It opposes idolatry to hazard, feeling of joy to pure identity, rivalry to friendship. Symbol of passion, mystery and temptation, this fragrance is a metaphor of life.
Its accords lead us on a path, bathed with the colors of the moon, between the silver-gray of the volcano's lava and the flaming yellow of its brooms. Its heart reveals aromas of wood as well as a deep scent of wild orchids, myrtle and aromatic plants mixed with galbanum and musk.
VESEVIUS is an explosion of colors and life, exalted by the sea breeze of the Gulf of Naples which exudes its notes and speaks of journeys and wonders.
Head: bergamot, grapefruit, lemon from Procida, broom from the Vesuvius, blackberry, saffron, rose from Damascus, verbena, galbanum
Heart: oud, incense, vetiver, patchouli, sage, broom from the Vesuvius, rosemary, lavender, myrtle, orchids from the Vesuvius
Base: amber, pine needles, oak wood, oud, patchouli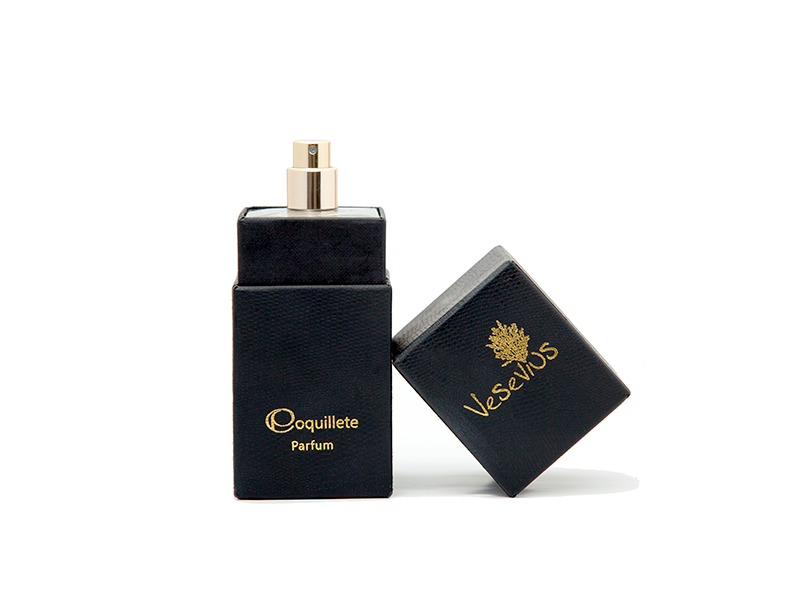 Capsule Collection
Bellezza e distruzione, fuoco sacro e brivido di timore, simbolo di passione e segreto, tentazione e metafora di vita, idolatria e scommessa, gioioso sentimento e pura identità, nemico e amico.
Un percorso nel sentiero dai colori della luna, tra la lava grigio argento e il giallo fiamma delle ginestre,  gli aromi della boscaglia e il profondo sentore delle orchidee selvatiche, il mirto, le piante aromatiche miste al galbano e i muschi. Una esplosione di colori e vita, la brezza del mare che lancia i suoi effluvi e racconta di viaggi e meraviglie.
Testa: bergamotto, pompelmo, limone di Procida, ginestra del Vesuvio,  mora, zafferano, rosa di Damasco, verbena, galbano
Cuore: oud, incenso, vetyver, patchouly, salvia, ginestra del vesuvio, rosmarino, lavanda, mirto, orchidee del vesuvio
Fondo: ambra, aghi di pino, legno di quercia, oud, patchouly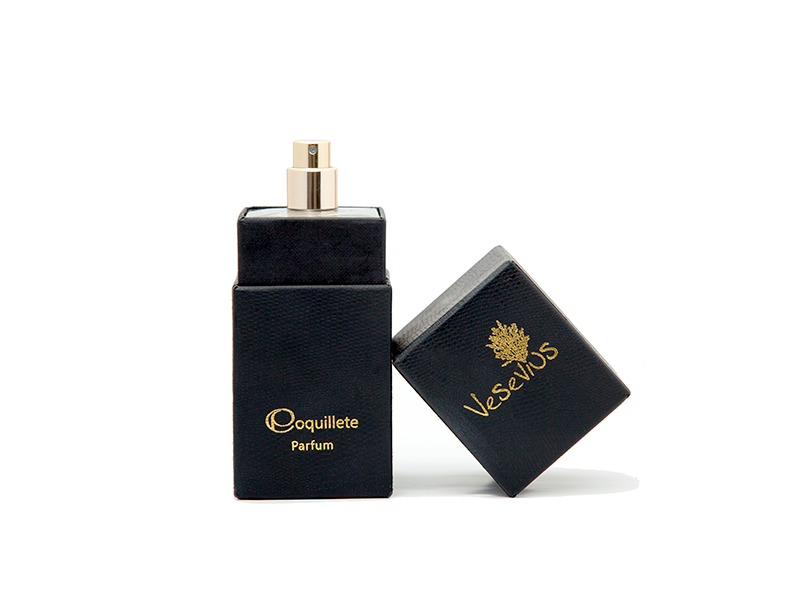 Capsule Collection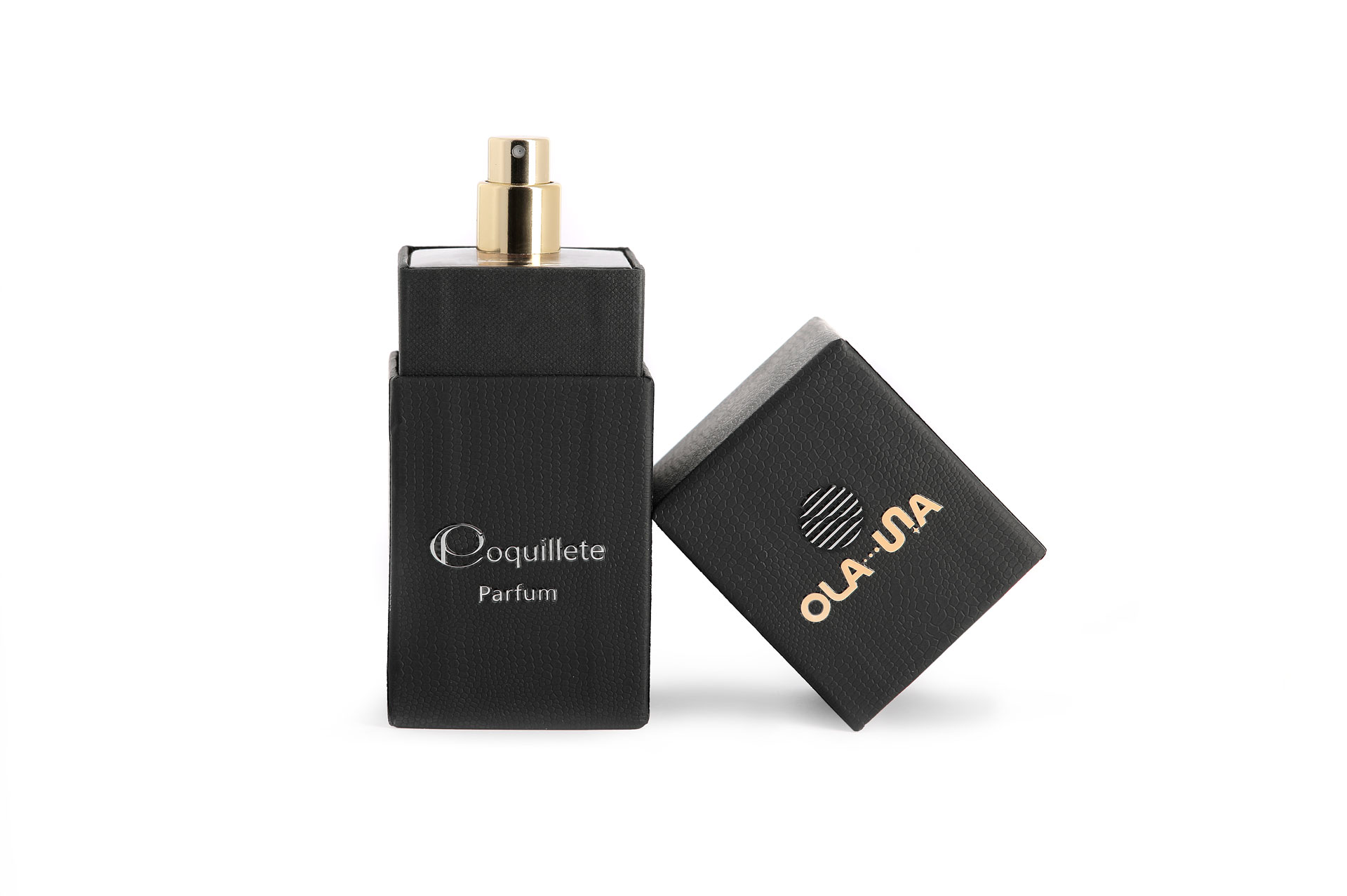 Scenario delle "Mille e una Notte", il deserto del Sahara fa da sfondo all'incontro tra una NuvOLA e una dUNA. Una storia di coraggio, di mutazione, di cambiamento.
Una dedica alle brevi, ma forti, emozioni che si intrecciano nel lungo cammino della vita.
Il vento fresco di bergamotto, che si scalda sul deserto con i toni del rabarbaro, dattero e bacche di Goji. L'incontro e lo scambio di emozioni che si colora di spezie: zafferano, cannella, noce moscata e cardamomo. E infine il cambiamento e la bellezza della natura che si rivelano nella sontuosità del Sandalo, dell'Ambra e della Mirra. OlaUna è un profumo che porta con sé il misticismo e la magia della fiaba, di un mondo dove gli avvenimenti si allontanano dalla razionalità per divenire sensazionali. Le note olfattive di OlaUna sono spunti evocativi… fiabescamente immaginifici.
TESTA: bergamotto, germogli di rabarbaro, bacche di goji, dattero
CORPO: zafferano, cannella, noce moscata, cardamomo, patchouly, opoponax
CODA: sandalo, vaniglia, benzoino, ambra, mirra